I get it.
Time is short. Life is busy.
... and Christmas adds a completely extra level to it all.
How on earth are we meant to get it all done?
Years ago, when I started hosting friends and family at my home over Christmas, I wanted to be the perfect host. I tried to create loads of gorgeous food, have a beautifully decorated home that was welcoming, create special memories and much much more.
... and it was exhausting!
I didn't know what to do to get the balance right.
What needed to be done and how to do it so I didn't need a holiday AFTER the holidays!
It was time to get sorted.
That's when I started to create my Christmas Planner - and it's been a game-changer in my life, so I want to share it with you right now so it can change yours too.

It's the result of many years experience - and is my sanity-saver in the lead up to Christmas - I wouldn't be without it now.
And you too can enjoy the freedom it allows you...
you CAN have a great Christmas without the stress
you CAN actually enjoy the planning process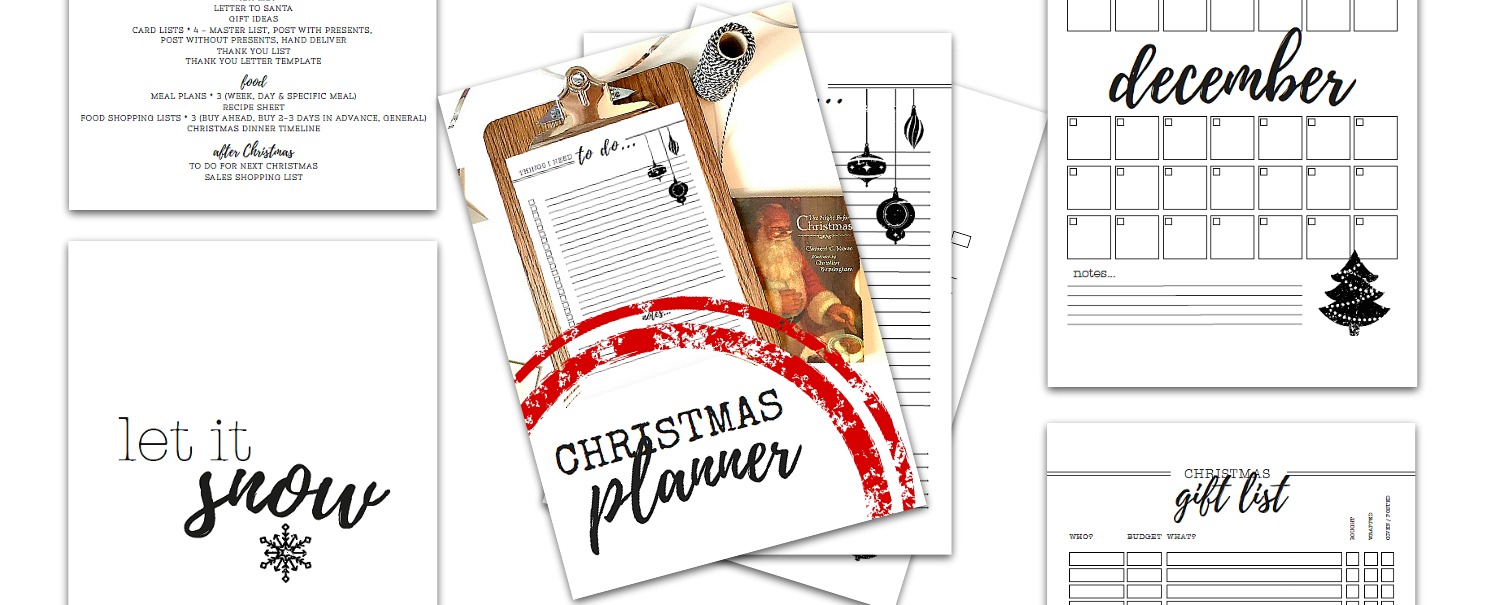 One of the bits I love the most is that you can RE-USE the planner again and again. As it's all undated, it's meant to be created and added to each year, so you get all the benefits of making things quicker and easier year after year!
...and don't forget that in this bundle you don't just get the Planner and then you're left to do it all yourself - you are getting LOADS of extra help and support to get you through Christmas with even more ease.
The added Facebook group will inspire you, and the emails you will get from me will keep you on track in the lead up to the holidays.
It's the perfect bundle for all your Christmas planning needs....